The Future of Happiness @ Work - Health - Education / World Happiness Week - by the World Happiness Fest
Proudly supported by
Speakers
Jayme Illien
CEO at Illien Group
Nicola Gitsham
Head of Social Prescribing for NHS England and Improvement, UK
Oluwatosin Olabode
Founder & CEO of Strengthening Society Today Foundation, Nigeria
Kasley Killam
Master Public Health @ Harvard, Founder Social Health Lab, US
Erin Peavey
Architect & Vice-President @ HKS Inc, US
Paul Cann
Co-Founder Campaign To End Loneliness, UK
Amy Giddon
Founder & CEO of Daily Haloha, US
Rekhi Singh
Founding Board Member World Happiness Foundation
Karen Gomez Diaz Granados
Marc Brackett
Ph.D., is the Founder and Director of the Yale Center for Emotional Intelligence
Andrea Delorey
No Barriers Director of Education
Karan Behl
CEO at Happiitude
Teresa Viejo
Periodista, Escritora.
Javier García Campayo
Psychiatrist and Professor at the University of Zaragoza
Juliana Angarita Saldarriaga
Director of Talent & Organizational Development at Volaris
Guillermo Armenta
CEO at Horizones
Ramiro Cardoso Luz
Head of Hispanoamérica - LinkedIn Talent Solutions
Maria Fernanda Reséndiz
Gerente de Comunicación en Uber
Dana Víctores Hernández
Gerente Sr. Talento y Desarrollo en Nestlé
Ana Isabel Orihuela Fuchs
Head of People&Performance at AlphaCredit
Eduardo de la Garza
Chief People Officer at Walmart Mexico & CAM
Jonathan Martínez Montes de Oca
Director de Capital Humano
Daniela Bedolla
Directora de Servicios Corporativos de Recursos Humanos en Natura
Carlos Sentís
Founder and CEO of the World Innovation Alliance for Social Impact (WIA),
Dominic AA Randolph
Head of Riverdale Country School
Mariana Gámez Hernández
Human Resources Director at Sony Electronics
Rosa Fernández Lobato
Doctora en Medicina y Cirugía, Especialista en Cirugia general y digestivo
María López Camacho
Coordinadora Regional de Talento Humano, Ernst & Young
Pedro Moreno Borreguero
Gerente en Iberext
Simon Cohen
Autor del libro: "PLENO. Los secretos de un empresario que en busca del éxito, encontró la felicidad
Gemma Garcia Godall
Socia Fundadora y Directora del Instituto de Inteligencia Emocional
Pablo Claver
Gerente de sueños de Aeía. Consultora de experiencia de empleado
Ofelia Santiago López
Modelo de Neuro Transformación Consciente
Manuel Palencia Alejandro
Graduado en Enfermería, especialista en Fisioterapia Deportiva, Urgencias y Emergencias.
María José Abad
Coordinadora de contenidos de Empantallados.com
Julio Cesar Ramirez Vargas
Director Fundación ICN
Luis Castellanos
Filósofo de la ciencia y pensador
Maria Elena Garassini
La importancia del sentido de vida para el bienestar
Orlaith O Sullivan
International Coordinator Wake Up Schools
Ilona Boniwell
The Future Hero Accelerator
Arlen Slododkin
CEO Instituto de Bienestar Integral
Gilda Scarfe
CEO and Founder Positive Ed
Tyler Vanderweele
Director of Human Flourishing Centre at Harvard University
Aneel Chima
Director of Health and Human Performance of the Stanford University Flourishing Project
T.S. Powdyel
Former Minister of Education, Bhutan
Rosalinda Ballesteros
Directora del Instituto de Ciencias de la Felicidad y el Bienestar en Tecmilenio
Edith Shiro, Ph.D
Clinical Psychologist
Gabriella Wright
Actress, Co-Founder Never Alone Foundation
Tyler Norris, MDiv
Chief Executive, Well Being Trust
Moitreyee Sinha
CEO at CitiesRise
Martin Rafferty
CEO at Youth Era
Rachel O'Neill, Ph.D., LPCC-S
Ohio-Licensed Professional Clinical Counselor with Supervisory Endorsement.
Marjorie Morrison, LMFT, LPC
Chief Executive Officer, Psychhub
Barbara Van Dahlen, PhD
Executive Director PREVENTS Task Force Office of the Secretary, Veterans Affairs
Dan Tomasulo, PhD
Psychologist, Professor, Speaker, Author
Myron Belfer, M.D., M.P.A,
Professor of Psychiatry in the Department of Psychiatry, Children's Hospital Boston
Kathryn Goetzke
Founder of IFred
Nancy Martinez
CEO at LIVE 13.5
Eve Simon
Founder of the Future of Leadership Salon
Achim Nowak
WSJ Featured Author & Podcaster Helping CEOs and C-Suite Leaders to Amplify Their Personal Impac
Molly Tschang
Guiding Senior Management Teams to Win As One
Dr. Raj Raghunathan
Author If You're So Smart, why Aren't You Happy?
Dr. Kristin Neff
Self-compassion Research Pioneer
Nic Marks
CEO at Friday Pulse
Mohit Mukherjeee
Founding Director UPEACE center for Executive Education,University for Peace
Blake Harris
Happy Crew President at ZOOM
Tobias Grieb
Head of Happiness Culture at HelloFreshGo
Marc Lesser
The Practice of a Mindful Leader
Paloma Fuentes
Médico Corporativo
Tal Ben-Shahar
Author. Founder HSA
Sir. Anthony Seldon
President IPEN
Françoise Bourzat
Founder of the Center for Consciousness Medicine
Sharon Salzberg
Teacher - co-founder of The Insight Meditation Society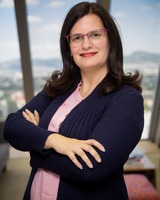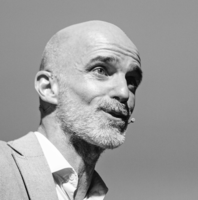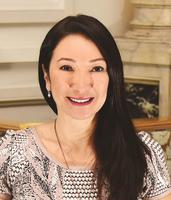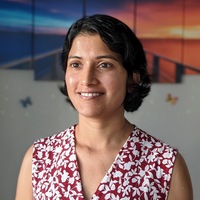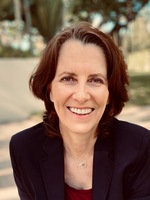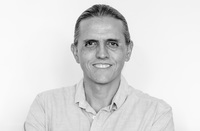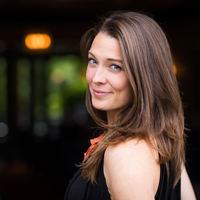 Booths
The Flourishing Centre
TRAINING The Change Agents of The World
GIVE HAPPY
Giving is an enlightened path to happiness!
Good Buzz
Two Afterparties Virtual Comedy and Music
Grow With Us
Learn about the World Happiness Academy and continue growing with us.
Crece con nosotros
Descubre los programas y esperiencias educativas que elevarán tus competencias a otro nivel.
MyHappiness.page
Build your personal brand with Happiness
The World Happiness Fest
The World Happiness Week
Luis Granda López
Luis Granda López
HappinessXChange
The Happiness Multipliers' Knowledge and Exchange Hub
World Happiness Academy
Become a certified chief happiness practitioner
World Happiness Academy
Certifícate como facilitador de felicidad
LIVE 13.5
Ranking Empresas Heroinas
Kinnd
A revolutionary digital friend-making platform
UPEACE Centre for Executive Education
Gross Global Happiness Summit
Wholebeing Institute Brazil
Wholebeing Happiness
Humanly Positive
by Yaroslav Aristeiguieta
IDIENA
Instituto de Inteligencia Emocional
World Happiness Awards
by the World Happiness Foundation
IBI
Instituto de Bienestar Integral
IWAKE
Deepen compassion for yourself and others
Gene Keys
The Gene Keys are a living wisdom
Instituto Empresa Universidad
Máster en Neurofelicidad Individual y Organizacional