Speakers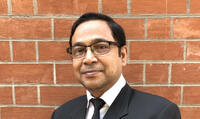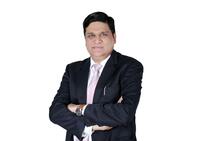 Pankaj Jain
Regional Director India Subcontinent for UTS (University of Technology Sydney) College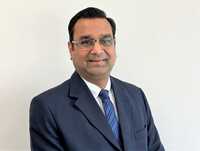 Booths
TC Global Relationship Management
TC Global Relationship Management
TC Global Country Desk (Australia / New Zealand)
Down Under and beyond!
TC Global Country Desk (Europe)
With the world being your Oyster
TC Global Country Desk (UK / Ireland)
With the world being your Oyster
TC Global Country Desk (USA/Canada)
Looking at Canada or USA
TC Global Learning Desk
Have queries on GRE, GMAT or SAT?
TC Global Visa Desk
At TC Global, we want to help you every step of the way!
TC Global Application Desk
TC Global Application Desk
Anglia Ruskin University
Transforming lives through innovative, inclusive and entrepreneurial education and research.
Cardiff University
Cardiff University is a top five university for research excellence in a beautiful, student-friendly capital city.
Coventry University
Coventry University is ranked 13th by The Guardian University Guide 2020, 44th by The Times/Sunday Times University Guide 2020 and 53rd by The Complete University Guide 2020. In 2017.
Deakin University
Deakin, ranked in top 1% of global universities is one of Australia's premier institutes that will support you in achieving your career goals.
Douglas College
Douglas College is the largest public degree-granting college institution in British Columbia, Canada. Close to 17,000 credit students, 8,500 continuing education students and 4,210 international students are enrolled here.
EU Business School
Established in 1973, EU Business School is a triple-accredited, top-ranked international business school with main campuses in Germany (Munich), Switzerland (Geneva and Montreux) and Spain (Barcelona).
INTO
Supporting you to study abroad in the UK & USA
Lancaster University
Lancaster is a thriving community of international students, staff, alumni and partners; a truly global university.
Loughborough University
Study in a Top Five University with the Best Student Experience in the UK
Manchester Metropolitan University
Manchester Metropolitan University is a leading, modern university with a history of education since 1824 with six faculties, 12 research centers and a range of departments, schools and professional support services.
Massey University
Massey University is ranked 272 in the world according to QS rankings 2021. It is the only University in New Zealand to have degrees in veterinary science and aviation. For Veterinary Science it is ranked 19th in the world, according to QS 2021 rankings. For Design it is ranked number 1 in Asia Pacific according to Red Dot and Massey's Business School has an excellent reputation with AACSB accreditation. Massey is the unique in that it has 3 campuses in 3 cities in the North Island of New Zealand – Auckland, Wellington and Palmerston North. Each year more than 5000 international students from over 100 countries study at Massey University. In 2020, 159 students from India enrolled at the University.
MDIS (Management Development Institute of Singapore)
MDIS offers internationally-accredited courses in Business and Management, Engineering, Fashion and Jewellery Design, Health and Nursing, Information Technology, Languages and Education, Life Sciences, Media and Communications, Psychology, Tourism and Hospitality Management, and Safety and Environmental Management.
Monash University
Monash University is one of Australia's leading universities and ranks among the world's top 100. We help change lives through research and education.
Oxford Brookes University
Oxford Brookes University offers a world-class student experience. A leading modern university with a global reputation for teaching excellence.
Queen's University Belfast
QUB is one of only 20 Universities in the United Kingdom to have the privilege of an AIESEC Local Chapter, developing leadership, business and soft skills
Regent's University London
Regent's is a cosmopolitan university founded in 1849, based in London's royal Regent's Park.
RMIT University
RMIT is a global university of technology, design and enterprise with flexible study options. RMIT is a world leader in Art and Design; Architecture; Education; Engineering; Development; Computer Science and Information Systems; Business and Management; and Communication and Media Studies.
Singapore Institute of Management (SIM)
Gain a Global Edge with a Global Education at SIM
The University of Adelaide
The University of Adelaide is one of Australia's most research-intensive institutions. With world-leading researchers, modern facilities and an innovative culture
The University of Manchester
A QS world top 30 university in a vibrant, exciting student city. Consistently the most targeted university by the UK's leading employers.
The University of Sheffield
The University of Sheffield is ranked among the world top 100 universities (QS World University Rankings 2022) and is a member of the prestigious Russell Group.
The University of Western Australia
The University of Western Australia (UWA) is one of Australia's leading universities and has an international reputation for excellence in teaching, learning and research.
Trinity College Dublin
Founded in 1592, Trinity is Ireland's leading university and is ranked 101st in the world (QS World University Rankings 2021).
The University of Edinburgh
The University of Edinburgh is one of the world's top universities. Our entrepreneurial and cross-disciplinary culture attracts students and staff from across the world
University of Bristol
Bristol is one of the most popular and successful universities in the UK, ranked in the world's top 60 in the QS World University Rankings 2021.
University of Glasgow
Established in 1451, University of Glasgow is ranked amongst world's top 100 universities. The university is an illustrious member of Russell Group of Institutions.
University of Leeds
University of Leeds is one of the larger UK universities situated in the heart of a lively, student-friendly and affordable city.
University of Nottingham
The University of Nottingham is a Russell Group university with a global reputation for academic excellence, research and life-changing opportunities
University of Strathclyde
University of Strathclyde: The Place of Useful Learning
University of Westminster
Hello Future, Hello Westminster
University Living
University Living is a global student housing marketplace. It helps students across the globe find suitable and secure accommodation near their university campuses.