Booths
University of Warwick
Born out of boldness, imagination and collaboration, from the moment the first students arrived on our campus in 1965, we've been forward-focused.  A member of the Russell Group, we're consistently present in the rankings of the UK's and the world's greatest universities.
University of Glasgow
Scottish University of the Year 2022. The University of Glasgow is a major research-led university operating in an international context.
H. Lavity Stoutt Community College
We are a community-minded two-year college preparing students for continued study and the world of work.
Trinity Laban Conservatoire of Music and Dance
Based in London, Trinity Laban Conservatoire of Music & Dance provides world-class training in dance, music and musical theatre.
University of Sussex
Welcome to the University of Sussex
University of Sheffield
The University of Sheffield is a leading research university with a global reputation for excellence.
University of Exeter
he University of Exeter, a member of the prestigious Russell Group of research-led universities, is a World Top 150 University that offers 3-year Bachelors, 1-year Masters and PhD programmes with study abroad, professional placement and field trip opportunities.
University College London
At UCL we're proud of our pioneering history, our distinguished present and our exciting future.
University of St Andrews
From one-year Masters programmes to distance learning certificates, studying a postgraduate taught degree at St Andrews will provide you with an invaluable time to expand your academic expertise and continue your professional development.
University of Birmingham
The University of Birmingham has been leading the way as a global university since 1900; it was the first civic university to allow students from every background to study at its beautiful, leafy green campus.
Cardiff University
Founded in 1883, Cardiff University combines a prestigious heritage with impressive modern facilities, on one of the most beautiful campuses in the UK.
University of York
University of York is a campus University located in the North of England.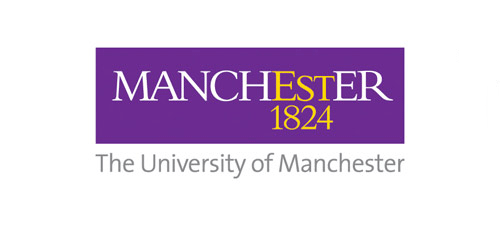 University of Manchester
The University of Manchester is Britain's largest single-site university established in 1824, with a proud history of innovation and world firsts.
University of Nottingham
The University of Nottingham is ranked as a QS UK Top 20 university and 103 in the world, according to the QS World University Rankings 2022, and a Russell Group and Universitas 21 university.
LAMDA (London Academy of Music and Dramatic Art)
A world-leading conservatoire, we offer exceptional vocational training to actors, stage managers, technicians, directors and designers, regardless of their background or economic circumstances.
The Glasgow School of Art
As one of the leading Art Schools in the UK, The Glasgow School of Art welcomes international students to all of its programmes. The School offers an environment in which difference is encouraged and diversity of background and approach is valued.
Royal Holloway, University of London
Royal Holloway, University of London, is ranked in the top 25 universities in the UK.
Lancaster University
Located on a beautiful campus surrounded by parkland in North-western England, for us, Lancaster University is everything a university should be. It's a campus that's both well connected and set apart, a modern structure in a green setting. It's a centre of knowledge, where students come to learn, researchers come to discover and teachers come to share. Above all, it's somewhere you can belong - a community to join, with a collection of colleges that offer a close-knit support network and a proud identity.
University of Bristol
The University of Bristol, situated in the City of Bristol which has won awards internationally for being green, smart, and a cool place to live.
University of Leeds
The University of Leeds, established in 1904, is one of the largest Universities in the UK, with more than 38,000 students from over 170 different countries.
Newcastle University
We are a world-class university, advancing knowledge, providing creative solutions, and solving global problems.
University of Roehampton, London
Situated on a beautiful parkland campus in the heart of south-west London, the University of Roehampton has a proud history stretching back 180 years through its four colleges. 
Manchester Metropolitan University
Manchester Metropolitan University is home to a diverse international student population from more than 130 countries.
Global Wales
Global Wales is a partnership between the universities in Wales, the Welsh Government, British Council Wales and the Higher Education Funding Council for Wales. Global Wales fund a number of scholarships for incoming and outgoing students.
Fulbright U.S. Student & Scholar Programs
Led by the United States government in partnership with more than 160 countries worldwide, the Fulbright Program offers international educational and cultural exchange programs for passionate and accomplished students, scholars, artists, teachers, and professionals of all backgrounds to study, teach, or pursue important research and professional projects.
Queen's University Belfast
Queen's University Belfast is located in Northern Ireland and is the only Russell Group University on the island of Ireland.
University of Strathclyde
The University of Strathclyde is a leading international university located in the heart of Glasgow – one of the UK's largest cities. With more than 24,000 students from over 100 countries, Strathclyde University is a vibrant and welcoming place for students from all backgrounds. 
Durham University
Durham is a globally outstanding centre of teaching and research excellence, a collegiate community of extraordinary people, a unique and historic setting - a university like no other.
University of Southampton
The University of Southampton is a research-intensive public university on the south coast of England.