Virtual Canadian Job Fair
Booths
EventLogik
Interested in hosting a virtual event, but not sure where to start?
TorontoJobs.ca Employment Services
Your source for employment in the Greater Toronto Area.
Guhuza
A New Recruiting Platform Coming Soon
Toronto Entrepreneurs Conference & Tradeshow
Connecting Business Leaders in the Greater Toronto Area
Practical HR Solutions
Proudly serving Atlantic Canada by empowering business and the people who drive it.
CuBE Packaging Solutions
We believe in creating smarter and sustainable packaging solutions that inspire our customers to achieve more.
Ontario Screen Systems Inc/Phantom Screens
Ontario Screen Systems Inc. has been Ontario's Authorized Distributor of Phantom Screens products for over 25 years.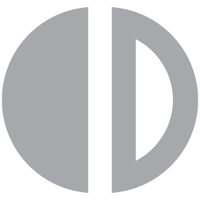 Dilawri Group of Companies
Canada's largest automotive group
Dixie Bloor Neighbourhood Centre
Changing Lives, Empowering Communities
First Student
An industry leader famous for our yellow school buses and service and safety excellence.
Career Edge Organization
Launching careers through paid internships.
Innosphere Recruiting
We empower you to achieve success.
Sherwin-Williams
We give you the blank space to create your career.
Quarterback Transportation
SPECIALIZING IN OVER THE ROAD, INTERMODAL, AND EXPEDITED SERVICES THROUGHOUT NORTH AMERICA