Standard Bank Top Women Virtual Conference 2021
Proudly supported by
Speakers
Kgothatso Semela
Technical Adviser, UN Women's Flagship Programme
Litha Maqungo
Digital Marketer, Fireside Brand Raconteurs
Honourable Sizakele Nkosi-Malobane
Chairperson of Committees, Gauteng Provincial Legislature
Lt Gen Liziwe Evelyn Ntshinga
SAPS
Mpho Mookapele
CEO, EWSETA
Dr Thabiso Rapodile
Lead Consultant Training, Education and Advisory Services, Medical
Babalwa Mkobeni
Programme Director, Top Media
Esther Teeken
COO, IOD, The Institute of Directors, UK
Ebenhaezer Dibakwane
Stand Up Comedian and MC- E
Ranjita Ghosh
Head of Marketing – APMEA (Asia Pacific – Middle East – Africa), Wipro Limited
Rosanne Kincaid-Smith
Chief Human Resources Officer, Capco
Sunita Rebecca Cherian
Chief Culture Officer, Wipro Limited
Subha Tatavarti
Chief Technology Officer, Wipro Limited
Adv. Nompumelelo Nene
Company Secretary, the National Lotteries Commission
Esther Teeken
COO, IoD London, UK
Ethel Nyembe
Group Head of Card and Payments, Standard Bank Group
Navlika Ratangee
Managing Director, ICAS Southern Africa
Dr. Tumi Legobye
Health Executive, Harmony Gold
Besky Maluleka-Ngunjiri
Chief Audit Executive, Harmony Gold
Shela Mohatla
Group Company Secretary, Harmony Gold
Verity Price
2021 World Champion of Public Speaking
Ralf Fletcher
CEO, Topco Media
Prof. Puleng LenkaBula
Principal and Vice Chancellor, UNISA
Yolanda Cuba
Group Regional Vice President Southern and East Africa, MTN
Tintswalo Nkuna
Executive Manager of Regulatory Compliance, National Lotteries Commission
Ayanda Mvimbi
Programme Specialist, UN Women
Anne Aliker
Head of Investment Banking international, Standard Bank
Babalwa Ngonyama
CEO, Sinayo Securities
Prof. Thuli Madonsela
Law Trust Chair in Social Justice and Law Professor, the University of Stellenbosch
Honourable Minister Mmamoloko Tryphosa Kubayi
Department of Human Settlements
Nadia Vatalidis
VP People, Remote.com
Disa Mjikeliso
Chief Financial Officer, Merseta
Ferial Haffajee
South African Editor, Journalist and Associate Editor, The Daily Maverick
Stafford Massie
Xoogler, Thumbzup Founder, Bitcoin Hodlr, Lecturer & Prof. Speaker, WeWork Alumni & Tech Investor
Kwena Mabotja
Global Director Purpose and Sustainability Marketing, SAP
Lindy-Lou Alexander
Head of Marketing and Communication, Standard Bank Group
Jade Wright
HR Director, Unilever
Honourable Nomvuyo Memory Mhlakaza–Manamela
Deputy Speaker to the Legislature, Gauteng Provincial Legislature
Honourable Lentheng Helen Ntombi Mekgwe
Speaker to the Legislature, Gauteng Provincial Legislature
Vuyolwethu Dubese
Innovation Consultant | (Angel) Investor | Global Moderator
Sonto Mayise
Interim General Manager, KwaZulu-Natal Convention Bureau
Jenine Zachar
Head: Enterprise & Direct Banking, Standard Bank Group
Carolyn Kirksmith
Head of Strategic Development, Standard Bank Group
Cassey Chambers
Operations Director at SADAG
Glenda Noemdoe
Head: Employee Wellbeing Standard Bank Group
Megan McDonald
Head of Client Coverage, the Standard Bank Group
Velaphi Ratshefola
Managing Director, Coca-Cola Beverages South Africa
Takalani Netshitenzhe
Executive Director Vodacom SA & Chairperson Vodacom Foundation
Thulani Sibeko
Chief Brand & Marketing Officer, Standard Bank Group
Lungisa Fuzile
CEO, Standard Bank South Africa
Zanele Babalwa Mabena
Executive, Change and Business Transformation, Standard Bank Group
Ipeleng Mkhari
Founder and CEO, Motseng Investment Holdings
Thabang Charlotte Mampane
Commissioner, National Lotteries Commission
Zanele Luhabe Morrison
Director, Search Partners International (SPI) and Corporate
Thabile Makgala
Executive Eastern Limb, Implats
Lee-Ann Samuels
Group Executive: People, Implats
Dr Hazel Gooding
Deputy Representative, UN Women
Kgothatso Montjane
Tennis Paralympian and Wimbledon Finalist
Bianca Buitendag
South African Surfer and Silver Medalist, Tokyo 2020 Olympics
Welela Dawit
CFO, Microsoft
Cindy Pearl Maphumulo
Managing Director, The Business Development Agency
Leanne Manas
TV Presenter of Morning Live, South African Broadcasting Corporation
Margaret Hirsch
CEO, Hirsch
Tabassum Qadir
CEO, Uprise Africa
Catherine Lückhoff
Co-founder & CEO, 20fifty
Faith Khanyile
CEO and Founding Member, WDB Investment Holdings
Emma Dicks
Founder and Director, Code Space
Ria Ledwaba
Vice President, The South African Football Association
Duduzile Mkhwanzi
Director, Uju Digital
Honourable Minister, Angela Thokozile Didiza
Department of Agriculture, Land Reform and Rural Development
Honourable Minister, Ayanda Dlodlo
Department of Public Service and Administration
Honourable Minister, Stella Tembisa Ndabeni-Abrahams
Department of Small Business Development
Modupe Adefeso-Olateju
Managing Director, The Education Partnership Centre
Judith Heumann
American Disability Rights Activist
Simphiwe Mendy Dludlu
Head Coach, South African U17 Women's National Football Team
Nahla Valji
Senior Advisor, United Nations' Executive Office of the Secretary-General
Khara Jabola-Carolus
Executive Director, Hawaiʻi State Commission on the Status of Women
Sodfa Daaji
Founder and Executive Director, African Legal Think Tank on Women's Rights
Shehnaz Cassim Moosa
Senior Resilience Analyst, City of Cape Town
Masana Ndinga-Kanga
Programmes Director, Sonke Gender Justice
Mariana Moura Santos
Founder and CEO, Chicas Poderosas
Tracy Kajumba
Principal Researcher and Team Leader, IIED Climate Change Group
Professor Najat Aoun Saliba
Professor in Chemistry, American University of Beirut
Dr. Mabel Bianco
Founder and Director, Foundation for Studies and Research on Women
Eva Mwai
Regional Director of East Africa, North Star Alliance
Sarai Chisala-Tempelhoff
Founder and Executive Director, Gender and Justice Unit
Dr. Rebecca Calder
Co-founder, Kore Global Consulting
Akila Radhakrishnan
President, Global Justice Center
Aisha Baker
Founder and CD, The Baked Collection
Dr. Charlotte Karam
Founding Director, Center of Inclusive Business and Leadership for Women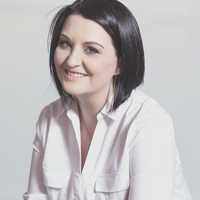 Booths
Topco HelpDesk & Coffee Lounge
Having trouble navigating the Top Women Virtual Conference, click here for assistance 💁 or just come have a cup of coffee with our staff !!
Standard Bank
Banking tailored to your needs
Top Women Photobooth
Come and get your photo taken!
National Lotteries Commission
Changing Lives since 1999.
UNISA
Lighting the Scholarly Publishing Way
Implats
Creating a Better Future - Implats is Committed to Diversity and Inclusion
Unilever
A Better Business. A Better World. A Better You.
merSETA
Leaders in Closing the Skills Gap
Harmony Gold
A Case for Investment
Netstar
Get peace of mind in your pocket with Netstar Companion
Gauteng Provincial Legislature
Your View - Our Vision
Wipro
Wipro Limited (NYSE: WIT, BSE: 507685, NSE: WIPRO) is a leading global information technology, consulting and business process services company
Durban KZN Convention Bureau
The Durban KwaZulu-Natal Convention Bureau is a partnership initiative of the KwaZulu-Natal Department of Economic Development, Tourism and Environmental Affairs and the Ethekwini Municipality to promote the meeting or business tourism services of the South African province of KwaZulu-Natal and the metropolitan area of Durban
Cape Innovation & Technology Initiative
The Cape Innovation & Technology Initiative (CiTi) is a Non-Profit Company with a mission to build a futureproof, inclusive society through technology and innovation
British Chamber of Business Southern Africa
Get Connected with the British Chamber of Business in Southern Africa
American Chamber of Commerce South Africa
AmCham: Empowering women through leadership
Primedia Outdoor
Primedia Outdoor is the premier provider of Out of Home media solutions