Booths
LAI Games
Social, Innovative, Award-Winning Games
VRsenal
Makers of the Vader Immortal - Lightsaber Dojo Virtual Reality Gaming Platform
Unis Technology
Top performing innovative games for all ages!
SHOWUP INFORMATION BOOTH
Questions? Want to chat? Visit us to get help.
Creative Works
We Create Powerful Emotions And Memories With Immersive Attractions
Face Place
It's time to "Smile Again"
VRstudios Sports
REAL SPORT ESPORTS™ IN VIRTUAL REALITY
AVS Companies
The Full Service Distributor for the FEC Industry
Sacoa
The Complete Management Solution for your Business
SCALE-1 PORTAL
Immersive active entertainment
Semnox
Cashless Venue Management Solutions & Debit Card System
HOLOGATE
The evolution of location-based immersive entertainment
Amusement Products
Award-winning, innovative FEC attractions
Two Bit Circus
The Future of Fun
BOXBLASTER VIRTUAL REALITY
Exclusive games that thrill customers of all ages
Spree Interactive
Multiplayer Free-Roam VR Attractions
Briq Bookings
Award-winning, FEC multi-activity booking engine
Lawless Marketing
Amusement Marketing AMA (Ask Me Anything)
Trainertainment
Coaching & Training in Sales, Service, & Leadership
SherylGolf - Driving Sales & Profits
Training & Coaching * Sales/Marketing/Sponsorship Revenue Accelerator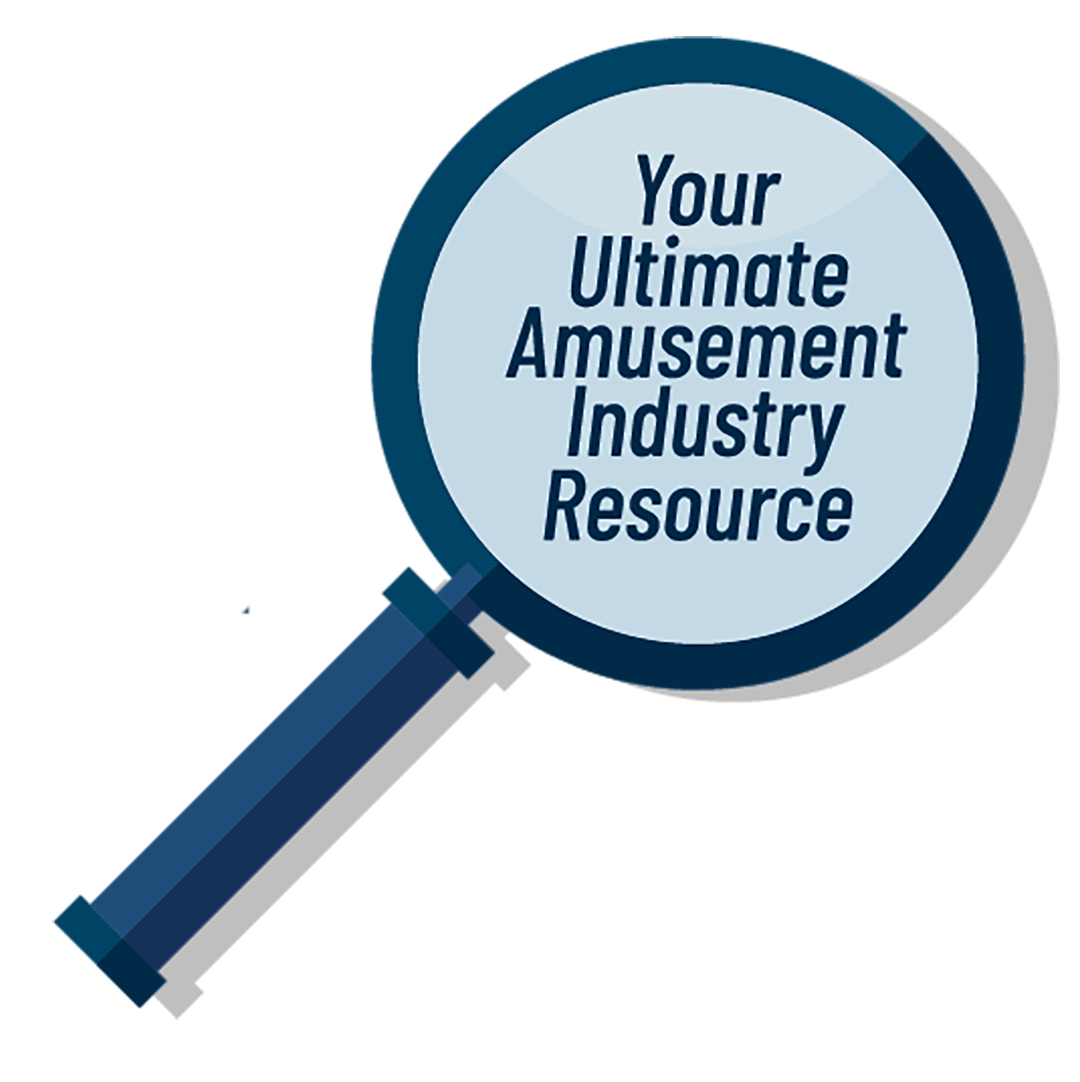 AmusementRC.com
The Amusement Industry in Your Pocket!
Blooloop
Networking the attractions industry
Bravous Esports
Esports Event Business Solutions
Bay Tek Entertainment
New product just launched-HyperNova!
Magnetic Cash t.m.
FEC specialists - 35 years of experience
Valo Motion
The future of active fun
Player One Amusement Group
We Passionately Deliver Total Solutions
Rilix
Making Opportunities
Hero Zone VR
Be The Hero In Free-Roam VR Adventures
Tiny Towne
High-Tech Driving Edutaiment Pk
SisyFox
Games designed to move
AttractionPros
Join the Movement
American Amusement Machine Association (AAMA)
Preserve, protect, and promote the coin-operated amusement industry
International Association of Trampoline Parks
Bounce Forward with the IATP!
Replay Magazine
America's Amusement Machine Monthly
The Stinger Report
The Leading E-Newsletter
ROLLER
The guest experience platform
Talon Simulations
Premium Virtual Reality Simulators
Dippin' Dots
Taste the Fun!
Shock Trampoline Park Systems
Evolution of Safety and Innovation
Amusement Advantage
Guest Experience Solutions
The Insurance Center
Insurance targeted for you
Jolt
Digitize your operations with Jolt!
Amusement & Adventure Institute
The Future of Education
Rugged Interactive
Interactive Products for Active Fun
Active8 Software
An All-in-One Software Solution
Trampolines Unlimited Inc
Making it Safe and Fun since 1975
Expert Hosiery USA
Quality Socks - Quality Customers
BigAirBag
Redefine your limits!
Amusement Source International
Full-source arcade games and redemption merchandise
Sureshot Redemption
One stop shop in Redemption market
Raw Thrills
The Finest in Arcade Game Creation
IGPM Distribution LLC
The Best interactive games!
MATHMIND WORKSHOP
Get a jump on the science of trampolines!
LilYPad POS
The reliable & affordable POS solutions for your business
Tower Insurance Brokers
We have got you covered
A&A Global Industries
Prize Headquarters
TouchMagix Inc.
NEW AGE ARCADE GAMES
BANDAI NAMCO Amusement
Home of PAC-MAN
Delta Strike
Show Up with Laser Tag!
Barron Games
Customizing Family Fun
SMART Software
Software Solutions for Amusements
BAGJUMP Airbags
The Pioneers of Airbag Systems
Venco Business Solutions
We are known for our eccentric advertisements.
Amuze Products
Turn Any Space Into Profit
Mini Melts
Taste It. Love It
FunSpot
Active Entertainment Solutions