Proudly supported by
Speakers
Thomas Caye
Quantitative Researcher at SIG
Dr. Christian Graf
Pricing Actuary at Allianz
Christian Hefti
Software Engineer at Hamilton Medical
Roman Mani
Senior Consultant at Confinale
Vlatka Komaric
Head of Quantitative Risk Management at Axpo
Joé Goelff
Signalling expert at SBB
Reto Ramseier
Trainee at SBB
Ambra Toletti
IT Business Analyst at SBB
Francois Rüf
PhD Physics, ETH Alumnus
Stefan Arn
UBS, Head of Technology for Global Wealth Management Switzerland & International
Claudia Hössbacher
CEO of Polariton
Philipp Thomann
Managing Consultant at D ONE
Xavier Lapillonne
Teamleader Numerical Prediction, computing at MeteoSwiss
Roland Staub
CEO & Partner at Confinale
Marcelo González
Quantum Engineer at Qnami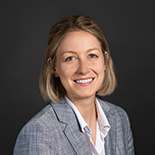 Aline Biggel
Global Manager of Graduate Trainee Program at Bank Vontobel
Booths
Axpo
Full of energy for renewables
Confinale
Shape the future of banking
SIG Susquehanna
At SIG, you will learn something new every day.
IMC Trading
Leading in Global Market Making
Die Mobiliar
Umfassend versichert und rundum informiert
ELCA Informatik
Wir suchen clevere Köpfe. Immer.
McKinsey & Company
Best work. Best team. At your best.
QuantumBlack
Intelligence. Beautifully engineered.
Flowtraders BV
Work at Flow Traders
SBB CFF FFS
Beweg die Schweiz mit uns.
G-Research
Leading quantitative research and technology firm
Hamilton Medical
We drive innovation to improve people's lives
Allianz Suisse
Möchtest du Ideen vorantreiben und über dich hinauswachsen? Bei uns kannst du sowohl als Trainee wie auch im Direkteinstieg durchstarten.
Xovis
Rethinking People Flow
Mettler Toledo
Working at METTLER TOLEDO means impacting the world in important ways
Oepfelbaum IT Management AG
Banking Technology Experts
Vontobel
Engage. Exceed. Excite. Be Vontobel.
Sensirion
The Sensor Company
Zurich Instruments
Company presentation: 10:30AM and 1:30PM >> Hope to meet you at the booth! <<
MeteoSwiss
Swiss National Weather Forecast
Qnami
Make sense of the very small.
Polariton
The World's Fastest and Smallest Electro-Optic Modulators
Analytics Club at ETH
The Data Science Community at ETH