FESPA Innovations & Trends June 2021: Printed Clothing
Proudly supported by
Speakers
Guy Alroy
CEO and Co-Founder, EarlyVision
Jorg Schuurman
Area Sales Manager, Klieverik
Brian Walker
Founder & CEO, RTP Apparel
Quentin Chavand
Business developer Chemica & Sefa
Roderick Verweij
EU Manager, DTG Digital
Kevin Van Lancker
Managing Director, Sportswear of Tomorrow 
J. Kirby Best
Chairman of OnPoint Manufacturing
Mark Gervais
Director of Screen Print, Ningbo Shenzhou Knitting Company
Frens Peters
CEO. LotusHolland
Florian Freilinger
Sales Director, Aeoon
Vincent Zheng
Sales Director, Flora
Roberto Lucini
CEO, CREAZIONI DIGITALI SRL
Alex Marsal
Global Sales Director, Liberty London
Samir Sadıkoğlu
General Manager, BirSifir Tekstil A.S.
Paul Zingone
Marketing Coordinator, Vastex
Simon Landau
Director Global Strategic Partners, PrintFactory
John Selfhout
Commercial Director, Klieverik
Marco Pigato
Managing Director, B-FLEX
Mark Elvidge
Senior Product Manager Roland DG EMEA
Encarna Luque
Senior Product Manager Textile and Inks Roland DG EMEA
Demetrios Lolas
Inbound Sales Executive, PolyPrint
George Benglopoulos
CEO, PolyPrint
Raitis Purins
Head of Marketing, Printful
Christian Duyckaerts
FESPA President; Managing Director, Retail Communicators
Graeme Richardson-Locke
Head of Associations & Technical Lead, FESPA Team
Neil Felton
CEO, FESPA Team
Debbie McKeegan
CEO of Texintel; FESPA Textile Ambassador
Omer Kulka
Chief Marketing Officer, Kornit
Carlo Dalessandro
COO, Zakeke
Steve Richardson
CEO, Pigment Inc
Jerry Erich
Business Development Manager, DTG Digital
Stefano Fabozzi
Product Manager, Coveme
Robert Verhagen
International Sales, Sport Print Lab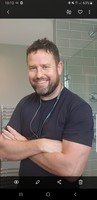 Product Demo Area
Kornit Digital
GOLD SPONSOR
B-FLEX ITALIA S.r.l.
Heat Transfer Vinyl for garment decoration
POLYPRINT | DTG PRINTERS
Get high quality DTG technology from the experts!
PrintFactory
GOLD SPONSOR: Better Printing, Bigger Profits
Lotus Holland
Suppliers of professional system solutions for the graphic industry.
Roland DG
Discover the latest technology for textile personalisation
Sport Print Lab
Virtual Wonderment for the screen printing industry!
DTG Digital
GOLD SPONSOR - How digital technologies can benefit garment manufacturers ~ How it can be applied to more than just T-shirts
aeoon Technologies GmbH
Real end-to-end textile solutions for industrial DTG printing
Flora Digital
Digital Textile Printer Manufacture
ALEPH
In printing, we care
CHEMICA
Let's meet during our live sessions 11:10 /13:30 and 15:30 (London time)! See you tomorrow!
Coveme
TRANSFER RELEASE FILMS FOR SCREEN AND DIGITAL PRINTING
Early Vision
All Over Print Nest & Cut, DTG Automation, Fabric Customization.
KLIEVERIK | calenders
Brilliant colors - Best quality in dye sublimation printing
SEFA
Let's meet during our live sessions 11:10 /13:30 (London time)! Live demos on Chemica booth https://app.hopin.com/events/fespa-printed-clothing/expo/473290 !
Vastex International, Inc.
Precision Screen Printing and DTG Equipment
Zakeke
Boost your sales, turn any item in your store into a customizable product.
Specialist Printing Worldwide
The leading global technical reference source for users of screen and digital printing systems for the industrial, graphic and textile sectors.