FATV: EL FUTURO DE LA BANCA ES HUMANO
Proudly supported by
Speakers
Leandro Gamboa Alvarado
Gerente Regional de Analíticos & Operaciones - Grupo Monge
Juan David Vergara
Cloud Technology Manager, Falabella Corporativo (Colombia)
Pablo Bevegni
Customer Success Manager
Héctor Deambrosi de León
Gerente regional de desarrollo de negocios
Gustavo Cassanello
Customer Success Manager
Sebastian Valera
Gerente de Transformación de Riesgos – Mibanco
Germán Rama
VP de Producto, INFOCORP
Victoria Martínez Suárez
Gerente de Desarrollo de Negocios de AI y Tecnologías Emergentes LATAM en Red Hat
Andrés Rossi
Presidente de la Asociación de Desarrolladores de Videojuegos de Argentina (ADVA)
Juan Pablo Villegas
Country Manager de Citrix para NOLA
Eduardo Molina
VP Growth, Latin America en WeWork
Tito Pablo Neira Avila
Chief Data Strategy Officer, ADL Digital Lab (Colombia
Daniel De Vinatea
Director, Sales Operations, Vertiv
Luis Felipe Castilla
Líder de Tribu End User de BCP
Jorge Andrés Ochoa
Gerente de Infraestructura de TI de Bancolombia
Zac Thomas
Strategic Partnerships Lead, Galileo
Raul Leyva
Director of Product, Galileo
Daniel Hernandez
Head of Mexico, BPC
Gustavo Hilsenrad
Enterprise Sales Manager, Vertiv
Daniel Mancera
Director Regional de Ventas, OneSpan
Ernesto Marquez
Digital Transformation Specialist LATAM, OneSpan
Rafael Oropeza
Financial Services Industry Digital Strategist (IDS) en Microsoft
Martha Blanco
Principal Business Consulting LatAm, Genesys
Patricio Mendez
Principal Solutions Consulting Southern Cone at Genesys
Jose López
Solutions Consulting Manager Andean, Genesys
Mauricio Giraldo
Solutions Consulting Director Latam, Genesys
Claudio E. Fiorillo
Former Financial Services Leader Deloitte LATAM, Deloitte & Board member, Fintech Americas
Alfonso Martinez-Bejarano
Partner, Baker McKenzie
Mireia Rafols
Enterprise Sales Director Finserv Telco & Media, Microsoft
Juan Pablo Jimenez I.,
VP Sales LatAm, OneSpan
Tory Jackson
Head of Business Development & Strategy - Latin America, Galileo Financial Technologies
Roberto Su-Nobrega
Head of LATAM Markets, BPC Banking Technologies
Andrea Cavallari
Director, Solutions & Technology Practice, Red Hat
Ricardo Zuasti
Chief Product Officer, Technisys
Francesca Luna
Head of HR, Banco Caribe (Dominican Republic)
Ana Inés Echavarren
CEO, Infocorp
Sergio Coretti
VP Business Consulting at Genesys
Christian Acosta
Principal Field Sales Manager, CITRIX
Daniel Aguilar Arias
Director Comercial para Latinoamérica, Veritran
Juan Carlos Mora
Juan Carlos Mora, Presidente, Bancolombia (Colombia)
Ginny Walker
Human Resources VP, Banco BICE (Chile)
Fernando Moreno
Director de Desarrollo de Negocios, FICO
Denisse Cuellar
Open Innovation Leader, Banco de Crédito del Perú
Michel Caputi
CEO, Grupo Financiero Bantrab
Hugo Najera Alva
Head of Client Solutions, BBVA México
Diego Garaycochea
Managing Director, Krealo
María Mancuso
Co-Founder, Fintech Americas
Ray Ruga
Co-Founder, Fintech Americas
Chris Colbert
Former Managing Director, Harvard Innovation Labs
Graham E. Tercero
Chief Innovation Officer, LAFISE
Francisco Lira
CEO, Banco Sabadell
Eliseo Ramirez
Director de Estrategia y Transformación Digital, Banco Promerica El Salvador, Grupo Promerica
Luis Felipe Castellanos
CEO, Interbank
Karla Georgina Arnáiz López
Director Ejecutivo Talento Diversidad e Inclusion LATAM, Canada and Bahamas, JP Morgan
Santiago Calvopiña H.
Gerente de Innovación y Transformación Digital, Banco Solidario
Santiago Jarrin
Chief Digital Officer, Banco Pichincha
Luis Ibazeta
Behavioural Design, MindsetLab
Angela A. Nieto B.
VPS Tecnología y Transformación Digital (CIO/CDO), Banco BHD León
Ana Maria Tobar
CDO - Chief Data Officer, Banco Popular Colombia
Marcos Alexandre Pina Cavagnoli
Director of Digital Cash Management & Open Banking, Itaú BBA,
Sergio Guevara
Líder del Centro de Excelencia de Agilidad, Banco Ganadero
Rodrigo Andrade Dessommes
Vicepresidente Banca Personas y PYME, Banco Guayaquil
Angélica Arana
Director of Architecture Government , Banorte
Lazaro E. Figueroa
CEO & VP of Board of Directors Banco Promerica El Salvador, Grupo Promerica
Javier Ramirez
Head of Digital Transformation, Banco Industrial
Claudia Ganoza Sánchez
Senior Manager of Open Innovation, BBVA Peru
Javier Garcia
Chief Information Security Officer, Banco Solidario
Hanoi Morillo
Chief Digital Officer, Scotiabank
Rafael Bello
VP de Innovación, Transformación y Experiencia, Banesco Panamá
Lucio A Lopez Prado
Head of Agile COE, Santander Mexico
Emmanuel Got
Director Ejecutivo de Desarrollo de Negocio, Banco Sabadell
Marcelo D. Migale
Chief Information Officer, Banco Itau Argentina
Jose Gregorio Colina Bracho
CIO/CTO, Banco Ripley Chile
Guillermo Díaz
Head of BICE Ventures, BICE Ventures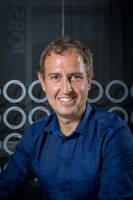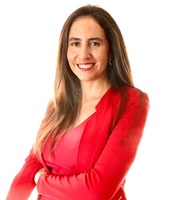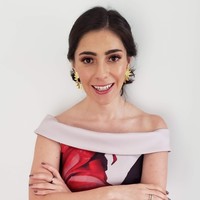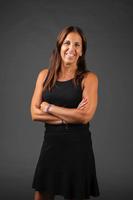 Booths
Genesys
Your people. Our contact center software.
Technisys
The backbone of the digital bank
Red Hat
Somos el líder mundial de soluciones empresariales de código abierto.
Microsoft
Empoderar a los demás.
OneSpan
OneSpan - Una plataforma para proteger el viaje digital del cliente
FICO
Mejores Decisiones de Negocio
INFOCORP
Helping people LOVE their bank
Citrix
Una mejor forma de trabajar.
Galileo Financial Technologies
The API standard for card issuing and digital banking.
Vertiv
Arquitects of Continuity™️
Veritran
Enterprise Low-Code Platform
Finastra
El Futuro de las Finanzas es Abierto
BPC
Bridging Real Life to Digital / Enlazando la vida Digital con la vida Real
COBIS
Bridge to the Future
Temenos
Making Banking Better, Together
Afterbanks
Plataforma Open Banking
Google Cloud
Accelerate your transformation