Proudly supported by
Speakers
Col Nick Kioutas
Representing Karen Saunders - PEO for Simulation, Training and Instrumentation, US Army
Dr Thomas Bohné
Head, Cyber-Human Lab, University of Cambridge, UK
Jason Kennedy
VP Engineering (Defence and National Security), Improbable
Colonel Michael Bassingthwaighte DSM
Army Advisor at Australia's High Commission, London, Australian Army
Dr Christina Balis
Global Campaign Director, Training & Mission Rehearsal QinetiQ Group
Mr Niall Campion
Founder & Managing Director, VRAI, UK
Col James York
Assistant Head Training Capability Delivery, Army Headquarters, UK
Mr Jude M. Tomasello
Programme Manager, MS&T Program Management Office Defence Health Agency, USA
Brigadier General William Glaser
Director, Synthetic Training Environment Cross Functional Team, US Army
Capt Luke Griffiths
Liaison Officer, Army Reserves, Australian Defence Staff, Australian High Commission
Capt Gregor Deeming
Army Reserves, Scottish & North Irish Yeomanry
AB Jessica Cornell
Hydrographic, Meteorological and Oceanographic Specialist, Royal Navy, UK
Wng Cdr Colin Aitken-Palmer
RAF SCTA
Lt Cdr Zach Holliday
Director International Training, SWOS, US Navy
Lt Alexandra Head
Training Delivery and Development, Royal Navy
Paul Monis
MTAO, DE&S, UK MoD
Lt Cdr Gordon Jones
SO2 Diversity & Inclusion Policy, ESports, Royal Navy
Lt Cdr Oliver Brown
Royal Navy
Lt (Rtd) Rachel Hattersley
EA to CoS, NCHQ, Royal Navy
Capt Rachel Smallwood
Head of Human Performance, NCHQ, Royal Navy
Rebecca Rowe
Antarctic Fire Angels
David Taylor
Head of Immersive Technologies, QinetiQ, UK
Dr Steven Stoddard
Director, Center for Army Analysis & Army Modelling & Simulation Office, US Army
Emilie Reitz
Data Integration Analyst at the US Joint Staff
Maj Sander Cruiming
Simulation Centre of Excellence, Royal Netherlands Army
Seppo Aaltonen
Chief Commercial Officer, Varjo Technologies, Finland
Wim Huiskamp
Chief Scientist Modelling & Simulation and Gaming, TNO Defence, Security and Safety, The Netherlands
WO2 Ian Ferguson
Modelling and Simulation QGI, Royal School of Artillery, British Army
Andy Higgs
Co-founder & PM, Adaptive Virtual Reality Training, UK
Wng Cdr Ruari Henderson-Begg
PM Defence Operational Training Capability (Air), Royal Air Force
Christian Rouffaer
Hd Virtual Reality Unit, International Committee of the Red Cross
Capt Oliver Parsons
Founder, Air Force Gaming, USAF
Col Adjan Van Andel
Simulation Centre of Excellence, Royal Netherlands Army
Jez Whitworth
Founder First Coding, UK
Piers Thynne
Executive Director, Operations McLaren Racing Limited
WO1 Kelly Caswell-Treen
RAMC, 22 Field Hospital RSM, British Army
Lt Col Mike Fernando
RAMC, Chief Instructor, Army Medical Services Training Centre, British Army
Kay Hallsworth
Cdr RN (Rtd)
Maj Gen Gianluca Carai
Deputy Commander, Headquarters Allied Rapid Reaction Corps, NATO
Karen Saunders
Program Executive Officer for Simulation, Training and Instrumentation, US Army
General de Divisão Eduardo Wolski
Chief of Brazilian Army Systems Development Center, Brazilian Army
Carole Deighton
Principal Advisor Defence Training (Human Sciences) DSTL
Jon Lloyd
Senior Principal Advisor for Learning Technology, DSTL
Col Arnel David
US Army, Strategist NATO Allied Rapid Reaction Corps
Lt Col Tim Ventham
Chief of Staff, Royal School of Artillery, British Army
Surgeon Captain Kate Prior
RN, Military Clinical Director, Joint Hospital Group
Jonny Porter
Hd BD, Training & Logistic Solutions LMUK
Nick Taylor
Hd STSP DE&S, UK MoD
Lt Col Caroline Woodbridge-Lewin
Head Information Warfare Group. UK Defence Academy, Joint Force Development.
Stephen Downes-Martin, Ph.D
Research Fellow, US Naval War College
Robert Siegfried
Chair at NMSG NATO Modelling and Simulation Group.
Major Tom Mouat MBE MSc PGCE
Directing Staff of Modelling and Simulation. Defence Academy of the UK, Cranfield University.
Jennifer Cassar
Section Head - Department of National Defence, Canada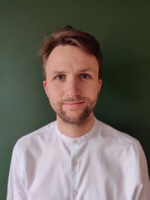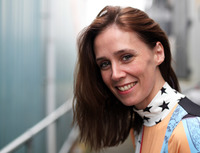 Booths
Bohemia Interactive Simulations
Bohemia Interactive Simulations (BISim)
Lockheed Martin UK
Your Mission is Ours
QinetiQ
QinetiQ facilitates the co-creation of complex immersive environments for future capabilities and training programmes.
Improbable
Improbable defence and national security business is dedicated to helping the UK, the US and their allies secure strategic advantage in an era of constant competition.
Raytheon UK
To deliver technologies that meet and anticipate the needs of military, government and commercial customers.
Pitch Technologies
Your global provider of products, services, and training for building distributed simulation systems.
Survitec
WE EXIST TO PROTECT LIVES Pioneering Survival Technology that keeps you safe when your life depends on it.
Hadean
A Next Generation Platform for Defence Simulation and Training
4GD Ltd & D3A Defence Ltd
Collaborative specialist urban and combined-arms training & environments
AVRT - Adaptive Virtual Reality Training and Teslasuit
AVRT and Teslasuit are working together to provide wireless, free-roam, fully immersive training with exceptional haptic feedback and biometric data reporting. Removing approximation from close-combat and scenario-based training, these two systems are at the cutting-edge of immersive simulation and training.
Novatech
At Novatech, we have been providing hardware and support to the defence industry for over 30 years.
SimCentric Technologies
SimCentric are focused on delivering advanced commercial off the shelf software modules and applications covering specific training activities such as JTAC and joint fires, live field firing safety planning and risk mitigation, and virtual training
VRAI
We believe that virtual reality can democratise simulation training
norxe
At norxe we combine in-house engineering expertise in optics, mechanics, electronics and software.
LuxCarta
LuxCarta focuses on the creation and delivery of geospatial products for the global telecom, simulation & training and other vertical markets.
Visual Displays
We design, supply, install and support professional visual display systems. From the thousands of options out there, only one is the best. We help you find it, even if we can't supply it.
Plexsys
INSPIRING SOLUTIONS FOR 21ST CENTURY AIR, LAND, AND SEA SYNTHETIC TRAINING
[dstl] and Serapis
Defence Science and Technology Laboratory (Dstl) is the science inside UK defence and security.
DASA
The Defence and Security Accelerator (DASA) finds and funds exploitable innovation for a safer future.
Leonardo UK
Leonardo develops multi-domain capabilities in the Aerospace, Defence and Security sector
Evocatus Consulting - Wargaming
DSET 2022 Coffee Sponsor
Trusted eXchange Network for Veterans and Reservists
A NETWORK CREATED FOR ALL WHO SERVED
Royal School of Artillery
Royal School of Artillery, Modelling and Simulation Branch
Defence Relationship Management
Ministry of Defence
Fight Club International and Connections UK
Think! Fight! Learn! Repeat! >> Developing adaptive thinkers for the modern age!
Antarctic Fire Angels
To make this incredible expedition happen, we need to raise £500,000 to support us with training, equipment, nutrition, technology and specialist technical support.
European Training and Simulation Association
ETSA
Wellbeing Room - DSET 2022
A calm and neutral space for you to explore away from the business of the conference.
First Coding
Coding lessons for children aged between 7 and 14 years old
DWN
Defence Women's Network
MS&T Magazine
MS&T: The International Defence Training Journal
Explorer Coffees
Explorer Coffees
Blesma
Enabling limbless veterans to lead independent and fulfilling lives
University of Portsmouth
We're proud to be a breath of fresh air in the academic world – a place where everyone gets the support they need to achieve their best.
Staffordshire University
We are the Connected University. We're connected to the needs of our students, to business and to society.
University of Bath
We received our Royal Charter in 1966 and are now established as a top 10 UK university with a reputation for research and teaching excellence.
King's College Wargaming Network
The Wargaming Network is a research group within the War Studies department at King's College London that aims to advance the theory and application of wargaming as a method of inquiry and as a method of learning and teaching
Greenwich Learning and Simulation Centre (GLASC)
We aim to provide excellent simulation-based education that is integrated into our healthcare programmes.
Bath Spa University
Bath Spa University is where creative minds meet.
Abertay University
University of the Year for Teaching Quality 2021