Proudly supported by
Speakers
Dan Jeffries
Chief Technology Evangelist @ Pachyderm
Dan Reitz
Head of Public Sector @ Topcoder
Devin Stoker
Strategic Solutions Engineer @ ClickUp
Michael Nir
President @ Sapir Consulting US
Jackie Maldonado
AVP Strategic Cloud Alliances @ Turing
Dave Anderson
CTO @ Scout APM
Colin Bell
Secure DevOps CTO @ HCL Software
Matt Fox
Global Director @ TD SYNNEX
Daniel Carrión
CPTO @ Inspide
Bill Oakes
Head of Layer7 Product Marketing @ Broadcom
Chase Doelling
Principal Strategist @ JumpCloud
Diana Kelley
CTO & Co-Founder @ SecurityCurve
Sara Davila
Director, Field and Partner Marketing @ Codefresh
Shailesh Kumar
Sr. VP of Engineering @ ClickUp
Federico Ramallo
CEO @ Density Labs
Jonah Kowall
CTO @ Logz.io
Rob Dawson
CTO @ ConsenSys
Max Körbächer
Co-Founder @ Liquid Reply
Isaac Palka
Sr. Director of Engineering @ Signify Health
Rajni Sharma
Principal Product Manager @ Rubrik
Boydlee Pollentine
CTO @ MIT Group
John Tubert
SVP, Technology @ R/GA
Kiran Kamity
Founder & CEO @ DeepFactor
Bhawna Singh
SVP of Engineering @ Auth0
Victoria van Roosmalen
CISO & DPO @ Coosto
Alessandro Fael Garcia
Senior Solutions Engineer @ NGINX Part of F5
Dan Rice
Broadcom's ValueOps Regional Partner
Ankur Agarwal
VP of Products @ Venio Systems
Lucas Beeler
Principal Solution Architect @ Hazelcast
Mark Jackson
Quantum Evangelist @ Quantinuum
Sean Wiley
Senior Solutions Architect @ Tidelift
Adam Morehead
Vice President, Community & Marketing @ Topcoder
Ed Bailey
Senior Technical Evangelist @ Cribl
Craig Haney
Director of Business Development @ Applyboard
Shri Arad-Ivtsan
Director of Product @ WhiteSource
Anna Rosin
Director of R&D @ WhiteSource
Brad Powers
Chief Innovation Officer @ Passport
Rohit Sinha
Director of Product Development @ Excellarate
Dave Ferguson
Principal Solution Architect @ Veracode
SC Moatti
Founding CEO @ Products That Count
Rahul Agarwal
Technical Product Manager @ Boomi
Steve Roberts
Senior Developer Advocate @ Amazon Web Services
Runeet Vashisht
Senior Solutions Architect - Microsoft Platform @ Amazon Web Services
Pau Labarta Bajo
Developer @ Toptal
Will Morgan
Director of Engineering @ Foursquare
Rob Dickinson
Co-founder and CTO @ Resurface Labs
Erica Rider
SR UX Manager @ PayPal
James Croall
Product Management Director @ Synopsys
Mesut Durukal
Test Automation Lead @ Rapyuta Robotics
Kat Gaines
Developer Advocate @ PagerDuty
Nathan Melehan
Senior Technical Editor @ Linode
Brian Bost
Solution Architect @ ChaosSearch
Jonathan Pasky
Executive Producer & Co-Founder @ DevNetwork
Corey Pendleton
Sales Engineering Manager @ The Qt Company
Brad Mortensen
Partnership Development Manager @ Agora
Gabriel Steinhardt
Founder & CEO @ Blackblot - Product Management Expertise
Hermes Frangoudis
Director, Developer Relations & Partner Engineering @ Agora
Merritt Baer
Principal, AWS OCISO @ Amazon Web Services
Kasey Alderete
Head of Product @ Tonic.ai
Alexandre Savigny
Marketing and Communication Manager @ Ponicode
Ben Gamble
Product Champions @ Ably
Josh Goldberg
Staff Frontend Developer @ Codecademy
Ralf Huuck
Founder @ Logilica
Ryan McMichael
Sr. Manager of Sensors & Systems Engineering for Advanced Hardware @ Zoox
Damir Svrtan
Senior Software Engineer @ Netflix
Camilo Rodriguez
Founder @ IA MON DADA
Alexandru Dan
Head Of Integrations @ Modex
Tanya Janca
Advisor @ NeuraLegion | Founder @ We Hack Purple
Eleftherios Chrysochoidis
Software Development Specialist @ Accenture, MSc Student
Clint Dovholuk
Zero Trust Advocate and Developer @ NetFoundry
Tevanraj Elengoe
Site Reliability Engineer @ Petronas
Tolulope Ayeni
Product Lead @ Rexel
Amanda Daering
CEO @ Newance
Josh Bottum
Kubeflow Community Product Manager @ Arrikto
Chip Childers
Chief Architect @ Puppet
Jay Dembani
Senior Product Manager @ Avalara
Rachel Sweeney
Product Advocate SRE @ Fairwinds
Peter Pezaris
GVP & GM, Strategy and Developer Tools @ New Relic
Douglas Gubert
Tech Lead @ Rocket.Chat
Morgan Teachworth
VP of Engineering & Supply Chain @ Meraki
Eugenia Bertulis
Assistant Professor, Interaction Design @ Emily Carr University of Art + Design
Sanjeev Mervana
Vice President Products, Emerging Technologies & Incubation @ Cisco
Bill Pearson
VP of the Internet of Things Group & General Manager of Developer Enabling @ Intel
Matt Yonkovit
Head of Open Source Strategy @ Percona
Tanja Bach
Lead Business Analyst @ ThoughtWorks
Akash Ganapathi
Director of Solutions Architecture @ JupiterOne
Dotan Horovits
Technology Evangelist @ Logz.io
Lewis Tuff
VP of Engineering @ Blockchain.com
Takuma Takeuchi
Senior Researcher @ Fujitsu Limited
Akanksha Bhasin
Technical Community Evangelist @ Symbl.ai
Toshish Jawale
CTO, Co Founder @ Symbl.ai
Alex Radu
VP Product Adoption Lead @ JP Morgan Chase & Co
Tadeh Hakopian
Design Technologist @ Energy Vault
Russell Kaplan
Head of Nucleus @ Scale AI
Webb Brown
CEO @ Kubecost
James Kinley
Principal Solutions Architect @ Redpanda
Sophia Lopez
Founder @ Kaleido
Jacob Tiedemann
Product Lead @ ThoughtWorks
Phil Wilkins
Snr Consultant and Design Authority - PaaS, Author & Blogger
Grace Jansen
Developer Advocate @ IBM
Dan Erez
Software Architect @ AT&T
Jim Walker
Principal Product Evangelist @ Cockroach Labs
Peter ONeill
OPA Community Advocate @ Styra
Andrew Colombi, PhD
Co-founder & CTO @ Tonic AI
Eric Magnus
SE Manager, Corporate & Channels @ Sysdig
Joni Klippert
Co-Founder & Chief Executive Officer @ StackHawk
Vilas Veeraraghavan
Sr Director of Engineering @ Bill.com
Luis Cabrera-Cordon
enior Director of Product Management AI Services @ Oracle
Mike Manwill
Front-End Development Team Lead @ Smarty
Vasilis Vagias
AI Architect @ cnvrg.io
April Dunnam
Power Platform Developer Advocate @ Microsoft
Wim Selles
Lead Solutions Architect @ Sauce Labs
Shan He
Senior Director of Engineering @ Foursquare
Lilac Mohr
Vice President of Engineering - Flow @ Pluralsight
Arnaud Le Hors
Senior Technical Staff Member Open Technnologies @ IBM
Nir Sheffi
Co-founder, Co-CEO and CTO @ Ridge
Bogdan Sucaciu
Tech Lead and Author
Mihaela-Roxana Ghidersa
Technical Lead @ Strongbytes
Praveen Raghuvanshi
Cloud Architect @ Harman International, A Samsung Company.
Mohit Suman
Technical Product Manager @ Red Hat
Paul Parkinson
Microservices Developer Advocate @ Oracle
Kuassi Mensah
Director Product Management @ Oracle Corporation
Gabrielle Bufrem
Head of Product @ Little Otter.
Dan Sturman
Chief Technology Officer @ Roblox
Pete Chestna
CISO @ Checkmarx Inc.
Libby Swan
Co-Founder/CEO @ Axioned
Steve Giguere
Developer Advocate @ Bridgecrew
Mary Grygleski
Developer Advocate Leader @ HiveMQ
Matt Biilmann
CEO @ Netlify
Daniel Bryant
Dir of DevRel @ Ambassador Labs
Erik Brandsberg
CTO @ Heimdall Data
Felix Schuster
CEO @ Edgeless
Greg Stachnick
Director of Cloud Product Management @ GridGain
Dmitry Vinnik
Open Source Developer Advocate @ Facebook
Niaja Farve
Senior Software Engineer @ CNN
Nick Hodges
Developer Advocate @ Rollbar
Sagi Rodin
CEO @ Frontegg
Jessica Wirt
Content Strategist @ truematter
Amanda Perkins
Sr. SQA @ Rocket Homes
Sam Dillard
Senior Product Manager @ InfluxData
Itiel Shwartz
CTO @ Komodor
Josh Hendrick
Senior Solutions Engineer @ Rookout
James Weaver
Quantum Developer Advocate @ IBM
Kristen Ditsch
Head of Product Marketing, Embedded @ Workato
Ben Sigelman
Co-founder and GM @ Lightstep
John Jeremiah
Director @ Traceable AI
Annie Zhang
Cofounder @ Hirect
Dan Lines
Co-Founder & COO @ LinearB
Dave Nielsen
Sr. Director, Community & Developer Relations @ Harnes
Jai Shirole
Senior Software Engineer @ IBM
Amol Dhondse
STSM, IBM Certified Architect, Master Inventor, Digital Technology Labs
Rob Hedgpeth
Developer Relations @ MariaDB
Neha Rao
Data Scientist @ Stream
Sean Li
CEO & Co-founder @ Magic
Joey Zwicker
Founder and COO @ Pachyderm
Stephen Walters
Solutions Architect @ xMatters, an Everbridge Company
Ben Slater
Chief Product Officer @ Instaclustr
Matt Davis
Staff Infrastructure Engineer @ Blameless
Matt Tanner
Head of Developer Relations @ Moesif
Derric Gilling
CEO @ Moesif
Aidan O'Connor
Senior Solutions Engineer @ Fugue
Ozan Unlu
CEO and Co-Founder @ Edge Delta
Ben Boral
Solutions Engineer @ Bitrise
Simon Zhong
Sales Engineer @ Sentry
Phillip Carter
Senior Product Manager @ Honeycomb
David Aguiñaga
Senior Software Developer @ Encora
Anant Misra
Co-founder & CTO of ArmorCode
Taylor Wolfe
Head of IoT @ Twilio
Gunna Marripudi
Senior Director, Product Management @ NetApp
Zafar Shahid
Technical Lead @ Facebook
Laurent Gil
Co Founder @ CAST.AI
Tejas Chopra
Senior Software Engineer @ Netflix
Kunal Kushwaha
Developer Advocate @ Civo
Saiyam Pathak
Director @ Civo
Viktor Farcic
Developer Advocate @ Upbound
Rick Spencer
VP of Platform @ InfluxData
Hart Montgomery
Cryptographer @ Fujitsu Research
Peter Somogyvari
Technology Architect Manager @ Accenture
David Boswell
Senior Director of Community Architecture @ Hyperledger Foundation
Oleg Chunikhin
CTO @ Kublr
Rohit Basu
Principal Software Engineer @ PayPal
Erez Berkner
CEO & Co-Founder @ Lumigo
Justin Beals
CEO and Cofounder @ Strike Graph
Michael Stahnke
Vice President of Platform @ CircleCI
Aaron Ansari
VP of Cloud Security @ Trend Micro
Erez Yalon
Head of Security Research @ Checkmarx
Patricio Vargas
Sr.Developer Advocate @ OneSignal
Nnamdi Iregbulem
Partner @ Lightspeed Venture Partners
Cem Yildirim
VP & Head of Engineering @ Fast
Gerta Sheganaku
Co-Founder and COO @ LocalStack
Ivan Diaz
Sr. Solutions Engineer @ Bugsnag, a Smartbear Company
Jeremy Pollock
VP of Product & Developer Platforms @ Lightbend
Chris Ayers
Senior Customer Success Engineer @ Microsoft
Raymond Camden
Senior Developer Evangelist @ Adobe
Deven Phillips
Senior Architect @ Red Hat Solutions & Technologies Practice
Leonardo Murillo
Founder @ Cloud Native Architects and CTO @ Qwinix
Serg Masís
Climate and Agronomic Data Scientist @ Syngenta
Timothy Spann
Developer Advocate @ StreamNative
Yshay Yaacobi
CTO @ Livecycle
George Hantzaras
Director, Cloud Platform Engineering @ Citrix
Georgi Parlakov
Full-Stack Web Developer @ VMWare
Debbie Levitt
CXO @ Delta CX
Shai Almog
Developer Advocate @ Lightrun
Natalie Serrino
Principal Engineer @ New Relic
Zain Asgar
GVP & Product GM @ New Relic
Nick Gaski
Technical Enablement Specialist @ Kaleido
Alex Dunn
Chief Product Officer @ Voicify
David Subar
Founder and Managing Partner @ Interna
Kimberley Morrison
Digital Platforms Lead @ Aurecon
Michael Fulton
Commercial Strategy @ Expedient
Shu Lai
Head of Design @ HOVER
Abby Allen
Product Manager @ Dispatch
Jim Morris
Founder @ Product Discovery Group
Chris Butler
Global Head of Product Operations @ Cognizant
Maria Paula Salazar
Head of Product Management @ Qrvey
John Franck
Product Manager @ Wex
Tabassum Memon
Author of Effective Platform Product Management
Michael Mace
VP Market Strategy @ UserTesting
Vidya Chadaga
Vice President, Products @ Cleo
Jodi Alperstein
VP & GM @ Twilio Segment
Renu Motwani
Head of Product @ Broadcom
Kaelin Burns
VP of Product @ Artium
Teresa Cain
Director of Product & UX Design @ Trevipay
Jeremy Glassenberg
Product Leader @ Docusign
Aaron Upright
Co-founder and Head of Strategic Accounts @ ZenHub
Seb Rose
Continuous Improvement Lead @ SmartBear
Savitha Ajitraj
Senior Product Manager @ PayPal
Avinash Desireddy
Sr. Solutions Architect @Mirantis Inc
Jordan Tigani
Chief Product Officer @ MemSQL
Annie Talvasto
Sr. Product Marketing Mgr @ Camunda
Al Morris
Chief Architect & Co-founder @ Koii Network
Tomas Neubauer
CTO @ Quix
Maciej Gruszka
Senior Director Product Management @ Oracle
Sanjai Marimadaiah
Chief Product Officer @ Push Technology
Maxim Salnikov
Developer Engagement Lead @ Microsoft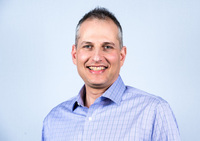 Booths
DevNetwork
Play the EXPO, OPEN Talk & BONUS Challenges – Claim rewards
IBM
IBM Developer is dedicated to helping you explore the technologies driving innovation that matters.
Bridgecrew
Embed security directly into developer workflows - Win a $100 Amazon.com giftcard
ClickUp
Ship faster with the all-in-one Agile work platform designed for engineering teams.
xMatters, an Everbridge Company
Next Gen Digital Operations Platform – Enter a Raffle to Win a Nintendo Switch
HackerRank
Interview. Code. Whiteboard. Collaborate. | Get 5 FREE interviews
Oracle
Oracle's DevRel team is dedicated to empowering developers. No sales. No suits.
Toptal
Start Working Remotely with the World's Top Companies - Win An Amazon Gift Card
AWS
Build .NET applications on AWS
ChaosSearch
The Data Lake Platform for Analytics at Scale - Get an Apple AirTag Leather Keychain!
Checkmarx
The World Runs on Code...And We Secure It! Visit Checkmarx and enter to win an Apple 4K TV
CockroachDB
Build What You Dream, Never Worry About Your Database Again - Win an iPad Air!
Edge Delta
Edge Observability: Analyze 100% of logs, metrics, and traces at the source - Win an Oculus Rift
Harness
The Modern Software Delivery Platform
HCL software
Do DevOps Better, securely continuously innovate!
InfluxData
#1 Platform for building time series applications
Internal
The Internal Tools Platform
Lightstep
Wildly efficient monitoring meets powerful observability.
Moesif
Deliver Great API Products - Free T-Shirt
NetFoundry
Leverage super powers of OpenZiti - Win Ziggy Swags
NGINX Part of F5
#1 Webserver - Get our Free NGINX Cookbook
Pachyderm
Pachyderm is the leader in data versioning and pipelines for MLOps. Request a Demo Today!
Sentry
Sentry - Working Code, Happy Customers | Free Socks for Booth Visitors
Styra
Cloud-Native Authorization
Sysdig
Secure Your Cloud from Source to Run
Tidelift
Move fast and stay safe when building applications with open source. Win a Star Wars LEGO set!
Tonic.ai
The Fake Data Company | AirPods Max raffle + two week free sandbox of Tonic.ai
Bitrise
First-class mobile CI/CD and mobile DevOps platform I Win Limited Edition Intergalactic Socks
Blameless
Leading Incident Management and Site Reliability Engineering Platform - Win free Beats headphones!
Excellarate
Accellarate Excellence - Win The BIGGIE
Fairwinds
Simplify Kubernetes Chaos - Free Best Practices White Paper
Frontegg
Full-stack user management for the Product-Led era
Fugue
Automate Cloud Security Across the SDLC with Fugue's Unified Policy Engine
Hirect US
#1 Hiring app for Startups - Win A Oculus Quest 2 for posting a job!
Honeycomb
Get a free I Test in Prod shirt from Honeycomb
Instaclustr
Most Trusted Platform for Open Source - Get a Free 1-Hour Consultation on Your Data Infrastructure
LinearB
Free Accelerate book - Engineering metrics explained
Linode
Cloud Computing Developers Trust
MariaDB
SkySQL: The Ultimate MariaDB Cloud Database | Win a Nintendo Switch
NeuraLegion
Developer AppSec Testing Automation - Sign-up for a FREE ACCOUNT to scan your Apps & APIs TODAY
The Qt Company
The fastest, smartest way to produce industry-leading software.
Redpanda
A modern streaming platform for mission critical workloads | Win an Xbox Series X
Rollbar
Experience Code That Doesn't Bug Out | Win a Sponsored Lunch & Learn for Your Team
Sauce Labs
Continuous testing with Sauce Labs - try 28 days for free!
SingleStore
Try SingleStore Managed Service for Free
Smarty
Smarty's APIs verify, validate, enrich, standardize, geocode, and auto-complete addresses.
Stream
Build real-time chat in less time with Stream's API & SDK solutions. Enter to win a $150 gift card!
StreamNative
StreamNative Cloud - fully managed Pulsar®-as-a-Service offering | Win a Raspberry Pi 4
Synopsys
Build trust in your software - Win a pair of AirPod Pros!
Traceable AI
API Security | Quick and Complete protection for your Applications from being exploited by Log4shell
UXPin
Design tool that leverages code – scale your product development process.
WhiteSource
Prevent the preventable, remediate the rest
Workato
Global Leader in Enterprise Automation - Win a $100 Amazon Gift Card!
Wunderkind
Best One-to-One Marketing Solution -- Win a $200 AMEX Gift Card!
Yellowfin
Data complexity made beautifully simple.
CometChat
CometChat is an all in one text, voice & video in-app communication platform for developers.
Devpost
Devpost is the world's most widely-used hackathon platform
DTCC
DTCC's APIs are transforming how financial services firms access post-trade information and services.
DreamFactory Software
Generate secure and documented APIs for 20+ databases and hundreds of other data sources
Exhibitor Support Desk
If you are an exhibitor with a question or need help resolving an issue, please check-in here.