Booths
Decom North Sea
Connecting Capability with Opportunity
Sales Pitches
Decom North Sea Member Sales Pitches
Tech Talks
Decom North Sea Member Tech Talks
The Decom North Sea Academy
Discover Decom North Sea's wealth of webinar content, and find out about The Decom North Sea Academy's early bird training deals.
Recording Gallery
Decom Week 2021
ASCO
Creating the next generation of materials and logistics management
Astrimar
Managing Technical Risk in Well Decommissioning
Mactech Europe Limited
Mactech Europe Global Diamond Wire Cutting & Drilling Specialists
BNP Paribas Asset Management
BNP Paribas Asset Management
BV Solutions M&O
Towards safer, greener, cost-efficient solutions in an ever innovative and digital marine & offshore energy world.
Halliburton
Engineered P&A Solutions
James Fisher Offshore
Global decommissioning service provider
ABB
Enabling safe, smart, and sustainable operations
Aberdeen Radiation Protection Services
Round-the-clock specialist services for decommissioning
AqualisBraemar LOC
The Energy and Marine Consultants.
Acteon Group Ltd.
MARINE ENERGY AND INFRASTRUCTURE SERVICES
Amphibious Energy
Providing 100% net-zero offshore power generators
Ashtead Technology - Mechanical Solutions
Integrated mechanical solutions across the life of field
Aubin Group
Developing and delivering reliable solutions to the global energy sector for over 30 years
Augean North Sea Services
Complete Waste Management and Specialist Cleaning Services for the Oil & Gas Sector
Amsterdam IJmuiden Offshore Ports
Thé network association in offshore energy!
Baker Hughes
We are taking energy forward!
BiSN Oil Tools
Innovative Downhole Sealing Solutions
BMT
Clarity from Complexity
Brown & Mason
Brown & Mason's Online Event Platform
Cadherent
engineers who animate
CHC Helicopters
Provides unmatched helicopter services that enable our customers to reach beyond.
COES Caledonia (UK) Limited
Global Maritime Support for the Offshore Decom & Renewables Market
Control Cutter
Conductor Pinning and Cutting in less than 10 minutes
Decom Engineering
Decommissioning Solutions
Department for International Trade
Supporting exports and Investment in the UK
dragon-decom.co.uk
dragon-decom.co.uk

ECY Haulmark Ltd
Shears for both underwater & onshore topside applications
East of England Energy Group (EEEGR)
EEEGR is a key voice in the energy sector providing knowledge, support and opportunities to help our members businesses grow
EnQuest
Decom North Sea Member Since 2021
Evolved Solutions
Decommissioning strategic business advisors
Fraser Well Management
The Turnkey Well Operator
Fugro
Unlocking insights from Geo-Data
Gilson Gray LLP
Decommissioning / Oil & Gas Specialists
GreySellsGlobal Ltd
Your FREE Decom Map & More.....
HCS Aberdeen Limited
Decommissioning Services
Heerema Marine Contractors
Making the impossible possible offshore!
Hy Marketing
hymarketing.co.uk
Independent Asbestos Consultants
Independent Asbestos Specialist
IKM Testing UK
Challenging Convention - Inspiring Innovation
Innovo Engineering & Construction Ltd
Reliable innovative engineering for renewables, communications, oil and gas, and marine
John Lawrie
Expert dismantling & recycling of large oilfield, subsea & industrial infrastructure.
Kishorn Port and Dry Dock
Serving the Energy Industry since 1975
Lerwick Port Authority
Britian's 'Top' Deep-Water Decommissioning Port
Liberty Industrial
Award-Winning Demolition and Remediation
LMS (Load Monitoring Systems Ltd)
Intelligent Load Monitoring & Measurement Products & Services
Lucion Marine
Delivering Trusted Hazard Management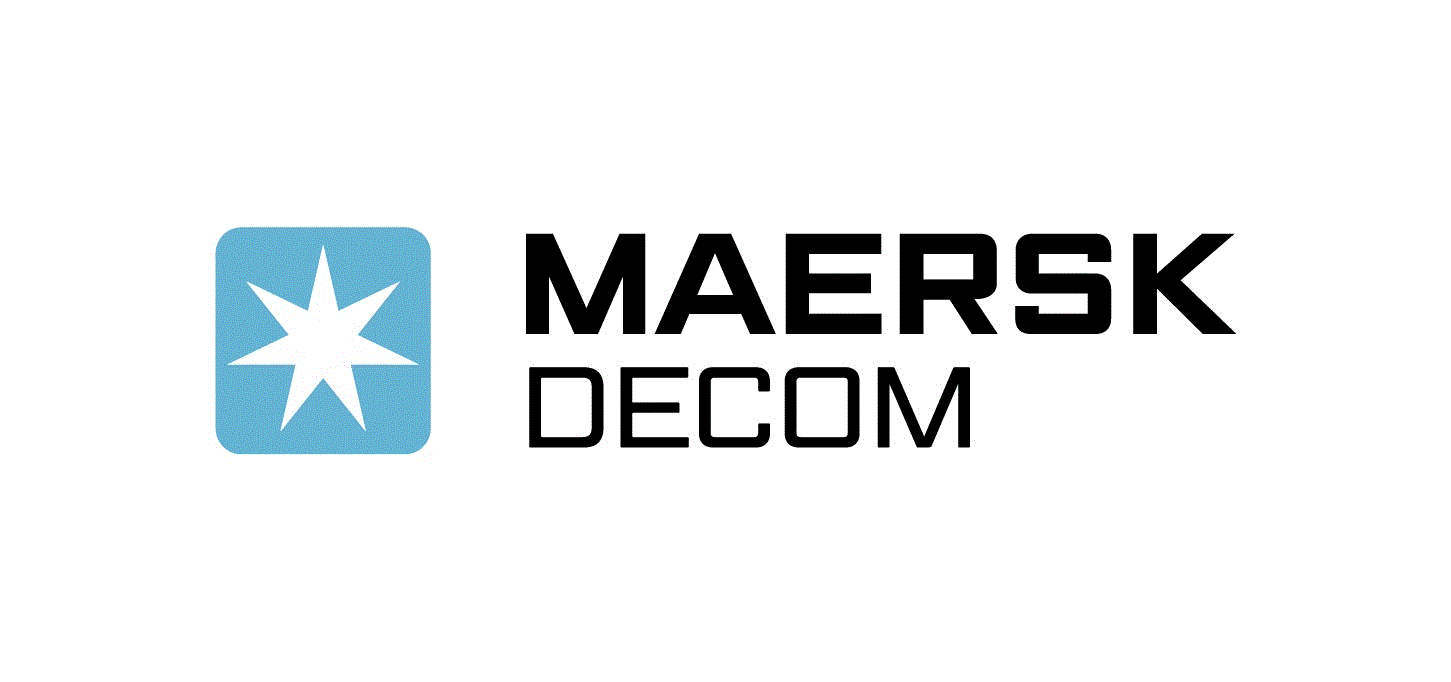 Maersk Decom
No Resource Wasted
messiahdecom.com
messiahdecom.com
National Decommissioning Centre
Delivering High Impact R&D
Ocean Power Technologies
Energizing Ocean Intelligence
Optimus (Aberdeen) Limited
Engineering With Character
PanGeo Subsea
3D Acoustic Sub-Seabed Imaging
PDi Ltd
... your independent decommissioning partner
Petrofac
Safe, predictable and cost-efficient decommissioning
PFERD Limited UK
Quality tools for cutting, grinding, milling, brushing, drilling
Port of Cromarty Firth
Leading Scottish Port for North Sea energy developments.

quanta-epc.co.uk
Integrated engineering solutions to optimise decommissioning of your offshore assets.
REDA Oilfield
REDA Oilfield providing a comprehensive inspection and treatment service for decommissioning activities
SPE Aberdeen
Continuing The North Sea Journey
Squire Patton Boggs
Squire Patton Boggs is a full-service global law firm. We provide insight at the point where law, business and government meet, giving you a voice, supporting your ambitions and achieving successful outcomes.
Stag Geological Services Limited
Assured planning for well P&A
targe-env.com
targe-env.com
Scotoil Services (a Tradebe Company)
scotoil.co.uk
Utility ROV Services Ltd.
ROV Service Provider - Innovate. Mobilise. Deliver.
Viewport3 Ltd
3D scanning specialists for the subsea sector
Waves Group
waves-group.co.uk
Wellbore Integrity Solutions
P&A, Slot recovery and integrity services
Well-Safe Solutions
The Complete Package for Well Decommissioning
WeSubsea
WeSubsea Global dredging specialists
Xodus Group
xodusgroup.com
Aberdeen Harbour
Scotland's Premier Energy Port
Altrad
The ingenuity of our people creates endless possibilities
Atlas Copco Rental UK
Offshore Oil & Gas, Energy & Industrial Rental
Bilfinger
Late Life and Decommissioning Services
Boskalis
Creating New Horizons
brimmond-group.com
brimmond-group.com
ComPower Ltd.
Aids to Navigation

D3 Consulting Ltd.
Materials Inventories and Waste Assurance
Helix Energy Solutions
Well Intervention, Robotics and Subsea Trenching
J&S Subsea Limited
J+S can support your decommissioning workscopes from make safe operations to providing obsolescence, recovery and reuse options
Peterson
Trust well placed
Port of Blyth & Thompsons of Prudhoe
Fully licenced & strategically positioned decom facility overseen by a highly skilled and complementary partnership