Driving Systems Change - Corporate Leadership for the SDGs
Proudly supported by
Speakers
Maria Cortes-Puch
Vice President of Networks at UN Sustainable Development Solutions Network
Luis Veiga Martins
Associate Dean for Community Engagement & Sustainable Impact at Nova
Simon Braaksma
Senior Director at Philips
Volkert Engelsman
CEO at Eosta
Rutger Groot
Board Chairman Knowledge Transfer Foundation at East-West Seed
Thierry van Helden
Coordinator Private Sector Engagement and PPPs at Dutch Ministry of Foreign Affairs
Suzanne Larsson
Head Corporate Engagement & Partnerships at Solidaridad
Vidyut Lata Dhir
Professor at S.P. Jain Institute of Management & Research
Shwetal Shah
Youth Representative at PeaceJam
Heather Grabbe
Executive Director at Open Society European Policy Institute
Paul Polman
Chair at IMAGINE, former CEO at Unilever
Kailash Satyarthi
Founder at Kailash Satyarthi Children's Foundation and Nobel Peace Laureate 2014
Florencia Librizzi
Head of Program and Partnerships, SDG Academy, SDSN
Laura Garcia
Head of the Global Experience Team at GLOVO
Bogdan Pode
Leading the development of global wage practices at IKEA
Katrien Termeer
Chair ICSR Committee at Social Economic Council
Laurence Debroux
CFO and Non-Executive Board Member
Robert Metzke
Global Head of Sustainability at Philips
Mathias Lund Larsen
Senior Research Consultant at International Institute of Green Finance
Jan-Peter Balkenende
Chair at the Dutch Sustainable Growth Coalition
Jeffrey Sachs
Director of the Center for Sustainable Development at Columbia University
Peter Bakker
President at World Business Council for Sustainable Development
Werner Schouten
Chair at The Young Climate Movement
Tine de Moor
Professor at RSM
Hans Reus
Managing Director at Russell Reynolds
Maresa Oosterman
Director at SDG Netherlands
Luce van Kempen
Crown member at Social Economic Council
Daan Stam
Dean of Engagement and Partnerships at RSM
Sander Tideman
Executive Director at Garrison Institute International
Maarten Wubben
Lecturer at RSM
Tao Yue
Managing Editor at the RSM Case Development Centre
Eva Rood
Director Positive Change Initiative at RSM
Paulien Osse
Director at Wage Indicator Foundation
Martin Kahanec
Dean at Central European University
Yoeri van Alteren
Director at Change Inc.
Ulrike de Jong
Consultant at TOSCA
Esther de Graaf
Consultant at TOSCA
Thorben Kwakkenbos
Project Officer at RSM
Geanne van Arkel
Sustainability Expert
Stefania Gannini
Assistant Director-General for Education at UNESCO
Dirk Schoenmaker
Professor at RSM
Han Seung-Soo
Former Prime minister of South Korea
Esko Aho
Former Prime Minister of Finland
Mette Morsing
Head of PRME at UN Global Compact
Lisa Sachs
Director at Columbia Centre on Sustainable Investment
Piet Klop
Senior Advisor Responsible Investment at PGGM
Maurits Groen
Serial Social Entrepreneur
Jan Anton van Zanten
SDG Strategist at Robeco
Mans Nilsson
Executive Director at Stockholm Environmental Institute
Guenola Nonet
Sustainability Network Chairperson at Jönköping University
Marieke de Wal
Managing Director at the Partnerships Resource Centre
Mathew Stephenson
Policy and Community Lead, International Trade and Investment at the World Economic Forum
Sandra Pellegrom
SDG Coordinatior Netherlands at Ministry of Foreign Affairs
Carola van Lamoen
Head of Sustainable Investing at Robeco
Willemijn Brouwer
Product Marketing Lead - Human Nutrition & Health Sales Academy at DSM
Annemieke Roobeek
Professor at Nyenrode Business University
Nicola Kleyn
Dean Executive Education at RSM
Helen Mets
Executive Vice-President Materials at DSM
Rob van Tulder
Professor at RSM and Academic Director of RSM & the Partnerships Resource Centre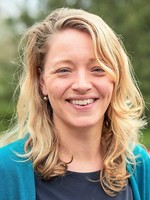 Elske de Jong
Manager Sustainable Business Operations and CSR at Arcadis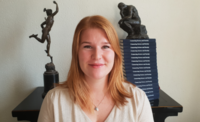 Booths
B-SM/GBS Alumni Association
B-SM / GBS Alumni Association – Creating a sustainable network
Garrison Institute International
Applying the transformative power of contemplation to social action to foster a more compassionate and resilient future.
SDG Traineeship
SDG Traineeship – The program to integrate the SDG's into business
PeaceJam Foundation
Positive Change. Powerful Impact. Nobel Prize winners mentoring youth to change the world.
Russell Reynolds Associates
Russell Reynolds Associates help clients globally with leadership transitions in a changing world. We have a proven leadership advisory approach to executive succession, leadership search and assessment, as well as organizational performance, culture, transformation and diversity. Russell Reynolds Associates' purpose is to improve the way the world is led.
Institutions for Collective Action | Platform Collectieve Kracht
Research team and knowledge platform on the sustainable and efficient management of resources by institutions of collective action
Principles of Sustainable Business
Frameworks for corporate action on the SDGs
The Partnerships Resource Centre
International research– and knowledge center for public-private collaboration for sustainable and inclusive development
Better Business Scan
A practical tool to guide companies in their sustainability journey
RSM SDG case collection
The Case Development Centre (CDC) at Rotterdam School of Management supports case-based education by turning management experiences into powerful learning tools.
RSM Executive Education
Sustainable transformation within your company
Club de Madrid
The world's largest forum of democratic former Presidents and Prime Ministers, who leverage their individual and collective leadership experience and global reach to strengthen inclusive democratic practice.
Positive Change & The SDGs at RSM
Have a look at our materials on Business education & the SDGs
Next Steps Towards 2030
Taking the next step in your sustainability journey
WageIndicator Foundation
Mission: More labour market transparency for the benefit of all employers, employees and workers worldwide by sharing and comparing information on (Living) Wages & Labour Law.
Global Compact Network Netherlands
#UnitingBusiness for a better world through #TenPrinciples on human rights, labour, environment and anti-corruption.
Dutch Sustainable Growth Coalition
Our mission is to drive sustainable growth business models - and in that way contribute to the UN Sustainable Development Goals.
Journal of International Business Policy Special Issue
The Sustainable Development Goals: What role for multinational enterprises?