Proudly supported by
Speakers
Ragad Allwihan
Assistant Professor, KSAU-HS
Sarah Almoaiqel
Assistant Professor, King Saud University
Mark Oleksak
STEM Pioneers Group, Inc.
Shiroq Al-Megren
Program Manager, HCDI - CoCreate Saudi Arabia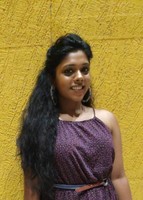 Booths
Sawty
Giving a voice to the voiceless
AVMreality
Let us extend your reality
3bber
Your emotions matter!
BeRo
A fun and accessible approach to physical therapy
Jawwab
The cutting edge of museums touring experience
Jalees
Helping you understand others better
Funrapy
Physical therapy can be fun!
Power4Life
Empowering our Community with Better Accessibility
CareO
Autism doesn't come with a manual. It comes with a parent that never gives up
SRAS
Make the world more accessible
Serene Night
Sleep, Safe and Sound
One Path
Accessible educational centres in one place
SignSpeak
Assisting the communication between deaf and hearing individuals
Prism Vision
Colors Accessible for Everyone!
Artell
A picture is worth a thousand words
Show Me
Crowdsourcing for indoor navigation
Tremu
Stabilising your world
Yuhka
Enhance Reading Experience for Children with Autism Spectrum Disorder (ASD)
ARL
Arabic Sign Language for Remote Learning
Rafeeq
Your pen's bestfriend
Salem
لتكن سالم وغانم Enabling the Elderly through AI
Yusr
Multisensory Tangible Arabic Alphabet Blocks
Tayaqan
Providing Effortless Certainty
Team Meshal
A table for your motorised wheelchair
Anees
Chatbot for better mental health