7th Annual Control Systems Cybersecurity USA Conference
Proudly supported by
Speakers
Jamie Buening
Manager of Threat Intelligence and Hunting | MISO (Midcontinent Independent System Operator)
Bryan Owens
Security Architect | OSISoft
Ramsey Williams
CISO | San Francisco Public Utilities Commission (Water, Power and Wastewater)
Eric Byres
CEO | aDolus Technology Inc.
Ron Brash
Director of Cyber Security Insights | Verve Industrial Protection
Chris Blask
Global Director Applied Innovation | Unisys
Matt Reeves
CTO, Infrastructure and Network | City and County of San Francisco
Sarah Freeman
Industrial Control Systems (ICS) Cyber Security Analyst | Idaho National Laboratory
David Foose
Security Solutions Program Manager | Emerson Automation Solutions, Power & Water Solutions
David Webb
Security Analyst and Threat Hunter | MISO (Midcontinent Independent System Operator)
Jonathan Kaplan
Director of Information Security | San Francisco International Airport
Michael Firstenberg
Director of Industrial Security | Waterfall Security
Andreas Klien
Head of Business Area Power Utility Communication | OMICRON electronics
Jake Margolis
Chief Information Security Officer | Metropolitan Water District of Southern California
Richard Peters
CISO, Operational Technology North America | Fortinet
Jeremy Morgan
Principal Risk and Solutions Consultant | Industrial Defender
Rick Kaun
VP Solutions | Verve Industrial Protection
Stephen Hilt
Threat Researcher | Trend Micro
Richard Ku
Senior Vice President of Commercial IoT Security Business & Market Development | Trend Micro
Ayman Al Issa
Industrial Cybersecurity Lead and Senior Expert | McKinsey and Company
Tahir Saleem
Senior Specialist OT Security | DEWA
Frank Honkus
Associate Director, Intelligence Programs and CRISP Manager | E-ISAC
Stephen Mills
Director of Maritime Cybersecurity | Royal Caribbean Group (RCG)
Michael Makstman
City Chief Information Security Officer | City and County of San Francisco
Patrick Miller
Independent Security and Regulatory Advisor
Stephen Kwok
Chief Information Security Officer | Los Angeles Department of Water and Power
Carter Manucy
IT/OT & Cybersecurity Director | Florida Municipal Power Agency a joint-action agency
Andrew Kling
Industry Automation Product Security Officer | Schneider Electric
Philip Tonkin
Global Head of Cyber Operational Technology | National Grid
Megan Samford
VP, Chief Product Security Officer for Energy Management | Schneider Electric
David Doggett
Senior Strategist | Red Balloon Security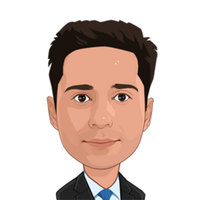 Ahmad Piraiee
Country Manager | thirty3, Director | Startup Grind Warsaw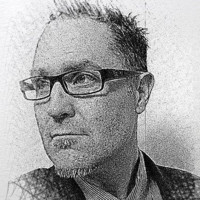 Jamison Nesbitt
Cyber SenateFounder and Director | Cyber Senate, Founder and Director
Booths
Fortinet
Engineered for Safe, Available and Secure Operations
Trend Micro
Trend Micro is the global leader in enterprise data security and cybersecurity solutions for businesses, data centers, cloud environments and networks.
OMICRON electronics GmbH
Cybersecurity and Functional Monitoring for the Power Grid
Verve Industrial
The only OT endpoint management solution
Waterfall Security Solutions Ltd.
The OT Security Company: 100% Visibility 100% Compliance 100% Security
Industrial Defender
We Invented OT Security
Red Balloon Security
Leading Research and Security Provider for Embedded Devices.
McKinsey & Co.
Cybersecurity in a Digital Era