Speakers
Hector Hernandez-Arroyo
Senior at UNC-Greensboro
Estrella Rocha
12th Grader at Orange High School
Sandra Rojas
Mom of 7th grader
Sonia Ramirez
Mom of 7th and 12th graders
Jenny Campa Rendon
Mom of 2nd and 3rd graders
Celeste Cervantes
Pre-Service Teacher at UNCG's School of Education
Dr. Carlos Ramirez
Principal at Cedar Ridge High School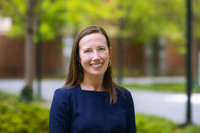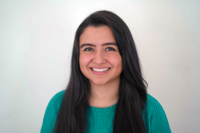 Booths
Somos Carolina
LatinxEd's leadership and identity development program for Latinx youth
College y Consejos
LatinxEd's free virtual college access program for NC Latinx students in 11th & 12th grade
Carolina Latinx Center
Dedicated to supporting UNC-Chapel Hill's Latinx communities
DREAM - UNC CH School of Education
DREAM is newly designed teacher residency program focused on recruiting, educating, and retaining teachers from historically marginalized groups.
College Foundation of North Carolina
CFNC es una familia de recursos para planificar, solicitar, ahorrar y pagar la universidad, visite CFNC.org.
UNC-Duke Consortium in Latin American and Caribbean Studies
Providing resources on Latin America and the Caribbean to K-16 educators in North Carolina.
Davis iTEC Cybersecurity Center at Forsyth Technical Community College
Forsyth Tech: A place of Promise
Every Child NC
Every Child NC is leading the state's fight for equitable school funding.
UNC Greensboro Latino Association (Alianza)
Abriendo el Camino a UNCG
Durham Technical Community College
Community Spanish Interpreter Programs at Durham Tech - Se habla español.
John M. Belk Impact Fellowship | The Hunt Institute
The JMB Impact Fellowship is a ten-month, paid program that provides NC students interested in educational equity, with an internship, professional development, and networking opportunities.
UNC Undergraduate Admissions
You're searching for a university that will open doors to the future you've always imagined. We're here to help.